Free Event for Parents and Professionals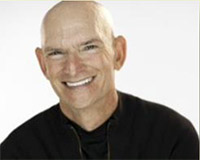 "The Center for Great Expectations" and "Positive Culture Change" present:
A FREE INTRODUCTION TO THE NURTURED HEART APPROACH®
with HOWARD GLASSER
Author of the best-selling book Transforming the Difficult Child
Thursday, May 21, 2015
7:00 – 8:30PM
Rutgers Preparatory School
1345 Easton Ave, Somerset, NJ
Howard Glasser is founder and chairman of the Children's Success Foundation, and author of several best-selling books, including Transforming the Difficult Child, Notching Up the Nurtured Heart Approach (for ADHD), and All Children Flourishing. Worldwide, the Nurtured Heart Approach has been used by hundreds of thousands of parents, educators, and treatment and child-advocacy agencies with transformative results for children.
LEARN HOW TO:
Discover a new perspective and understanding of the dynamics of intense children and how to shift them to a new default of success and greatness.
Learn to apply an approach for children that create success and a method that is far more powerful than traditional approaches to behavior change.
Use strategies to avoid accidentally rewarding negativity, while still developing a great level of accountability in children.
To register go to: register for this event