The New Jersey Department of Education (NJDOE) regulates private special education schools like the one your son or daughter attends. These regulations affect everything from services and staff, to facility and finance.
UPDATE: JUNE 12, 2017
Parents of students with autism and other severe disabilities, non-profit groups and school leaders are expressing shock and disappointment that the New Jersey State Board of Education voted to adopt new rules that cut back on funding for services to children and teens in private special education schools. Even worse, the rules are expected to take effect on July 1, seventeen days after they have been adopted.
The State Board of Education has adopted more than 80 pages of new accounting rules that will devastate private schools, and make it very hard for them to operate. Some schools may be forced to close.
The rules affect areas such as pension, healthcare, travel, hiring and staff training, tuition-setting, debt, and audits, to name a few. These rules will DIRECTLY affect services to children.
HERE'S THE BOTTOM LINE:
We are urging leaders in Trenton to delay the adoption of these new rules.
HERE ARE SOME STEPS YOU CAN TAKE:
1) Schedule meetings with your legislators as soon as possible, BEFORE JUNE 30.
Advocacy groups in New Jersey are urging parents and friends of private special education schools to meet with lawmakers between now and June 30. We know it is a busy time, but this is important.

We are ONLY ASKING for a delay. WHAT IS THE RUSH? ONE YEAR WILL HELP PREVENT DISRUPTION.
2) Write a Letter to your Lawmaker and the Governor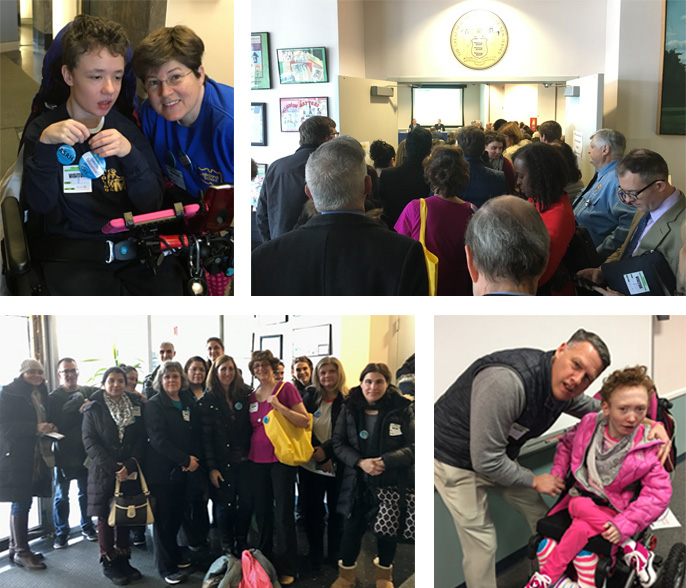 ASAH has opposed these rules and has asked leaders in Trenton to delay action, but WE ARE NOT ALONE. Look at all the organizations that asked the State Board to delay:
ASAH
Advocates for Children of NJ (ACNJ)
Autism New Jersey
The Alliance for the Betterment of Citizens with Disabilities
The Arc of New Jersey
NJ Association of Mental Health and Addiction Agencies
New Jersey Coalition for Special Education Funding Reform
The United Way of Central Jersey
MEDIA COVERAGE
NJTV aired the following segment on concerns over the proposed code changes.


Public Hearings on Charters and Private Schools
NJ Spotlight, John Mooney, January 4, 2017.


Special Education Schools Alarmed at DOE Proposals
NJ Spotlight: re NJTV coverage, John Mooney, January 4, 2017.


A Call to Action
Brick Shorebeat, Kimberlee Rutan McCafferty, January 17, 2017
---
UPDATE: JUNE 5, 2017
The NJBOE is poised to approve the fiscal code proposed in November, virtually unchanged from their original proposal. Nearly 900 parents, advocates and organizations submitted comments and testimony, the vast majority in opposition to the code, and expressing grave concern in more than 170 different areas.
In spite of these comments, the NJDOE made a single change in the area of Food Services:
Excess expenses for food services are STILL non-allowable (cannot be part of tuition) except for where they are solely attributable to substitutions to meals when the disability restricts the child's diet.
CLICK HERE to read the comments and the Department's responses.
UPDATE: MAY 3, 2017
On May 3, advocates testified before the State Board of Education, once again asking them to STOP, or at least DELAY the implementation of these damaging regulations. The rules are published in the New Jersey Register. Click here to read the most recent version, as well as comments of nearly 200 educators, parents and organizations that oppose the changes. There is still a lot of confusion about what these rules mean and how they will be implemented.
These rules are likely to be adopted on June 7th, for implementation on July 1, 2017. This gives private schools only 14 business days to prepare to implement sweeping fiscal and program changes. We cannot overstate how disruptive this will be to special education schools, the vast majority of which also provide services all summer. NJ needs a more planful approach, and more time for implementation.
While the official comment period is over, it is not too late to have your voice heard.
UPDATE: APRIL 5, 2017
Today, the State Board of Education took testimony on the proposed code changes that will affect private special education services. Each one of the 18 people who testified on the code spoke in opposition, and urged that the state board refuse to adopt it. There were no supporters of the code.
ASAH leadership and members of several schools were there, along with Autism New Jersey and The New Jersey Coalition for Special Education Funding Reform. By far, the most compelling testimony came from the 8 family members who spoke. Many fighting emotions as they spoke, mothers, fathers and even an older brother described how private special education has been life-altering. They described the well trained, credentialed staff and the need for a full range of intensive related services. They implored the Board of Education to reject the proposal.
Members of the Board appeared to be moved by the testimony. All expressed deep concern for the issues raised and agreed to look further into the issues.
Watch this website for more news.
CLICK HERE to read the testimony of Gerry Thiers on behalf of ASAH given at the April 5th Board Meeting.
---
UPDATE: FEBRUARY 1, 2017
More than 30 families and their children with severe disabilities squeezed into the public meeting of the New Jersey State Board of Education on Wednesday, February 1. Joined by nearly 80 other special education advocates and leaders from state organizations, they jammed the lobby of the New Jersey Department of Education in opposition to new state rules that would put special education services for the state's most vulnerable students at risk.
RESOURCES:
---
ABOUT PRIVATE SPECIAL EDUCATION SCHOOLS IN NEW JERSEY
Questions? Need more information?
Call ASAH 609-890-1400
www.asah.org
---