The New Jersey Department of Education (NJDOE) regulates private special education schools like the one your son or daughter attends. These regulations affect everything from services and staff, to facility and finance.
The NJDOE has recently proposed more than 80 pages of new accounting rules that will devastate private schools, and make it very hard for them to operate. Some schools may be forced to close.
The rules affect areas such as pension, healthcare, travel, hiring and staff training, tuition-setting, debt, and audits, to name a few. These rules will DIRECTLY affect services to children.
ASAH has opposed these rules and has asked leaders in Trenton to delay action, but WE ARE NOT ALONE. Look at all the organizations that are asking the State Board to delay:
ASAH
Advocates for Children of NJ (ACNJ)
Autism New Jersey
The Alliance for the Betterment of Citizens with Disabilities
The Arc of New Jersey
NJ Association of Mental Health and Addiction Agencies
New Jersey Coalition for Special Education Funding Reform
The United Way of Central Jersey
HERE'S THE BOTTOM LINE:
These proposed rules would have a devastating effect on approved private schools' ability to continue serving their students.

MEDIA COVERAGE
On January 12, NJTV aired the following segment on concerns over the proposed code changes.


Public Hearings on Charters and Private Schools
NJ Spotlight, John Mooney, January 4, 2017.


Special Education Schools Alarmed at DOE Proposals
NJ Spotlight: re NJTV coverage, John Mooney, January 4, 2017.


A Call to Action
Brick Shorebeat, Kimberlee Rutan McCafferty, January 17, 2017
STATE BOARD OF EDUCATION MEETING, FEBRUARY 1, 2017
More than 30 families and their children with severe disabilities squeezed into the public meeting of the New Jersey State Board of Education on Wednesday, February 1. Joined by nearly 80 other special education advocates and leaders from state organizations, they jammed the lobby of the New Jersey Department of Education in opposition to new state rules that would put special education services for the state's most vulnerable students at risk.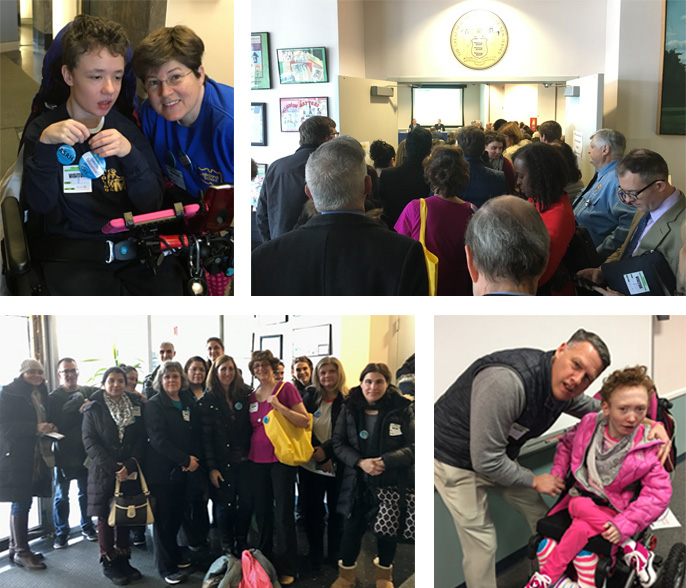 HERE IS WHAT YOU CAN DO:
We are now sending letters to the Governor's Office regarding the proposed code.
Send your letters to:
The Honorable Chris Christie
Office of the Governor
PO Box 001
Trenton, NJ 08625
With copy to:
Mr. Mark W. Biedron
President
New Jersey State Board of Education
State Board Office
P.O. Box 500
Trenton, NJ 08625-0500
and:
Ms. Kimberley Harrington
Acting Commissioner
New Jersey Department of Education
P.O. Box 500
Trenton, NJ 08625-0500
You can also sign this parent-initiated petition at Change.org to stop the proposed code revisions.
RESOURCES:
---
ABOUT PRIVATE SPECIAL EDUCATION SCHOOLS IN NEW JERSEY
Questions? Need more information?
Call ASAH 609-890-1400
www.asah.org
If private schools are forced to close, the state's most vulnerable and educationally complex students will have no appropriate options. Where will they go?
---