Our Conference is Now Completed
Thanks to all our attendees, staff and volunteers for making this one another great success. Hope to see you again next year!

ASAH's 38th Annual Conference — "Faces of Success" — has been scheduled for November 13th, 2015, and we've already begun planning for your participation in this important event.
Registration is now closed
Our Keynote Speaker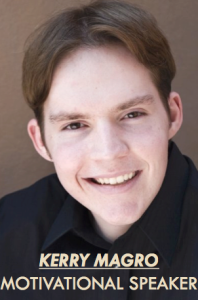 Kerry Magro M.A.
National Motivational Speaker, Author, Consultant & Autism Advocate
Kerry Magro is a 27-year-old national motivational speaker, disability advocate & consultant. In 2011, Kerry won Autism Society's Outstanding Individual with Autism Award. Kerry's book "Defining Autism From The Heart" which discusses his early years with autism came out last summer where it became an Amazon best seller for Special Need Parenting! Kerry's 2nd book "Autism and Falling in Love" was released in Dec 2014. Kerry sets out to help our society and is well known for his consulting efforts to help others in need. In 2009, Kerry also started KFM Making a Difference, a non-profit organization that gives scholarships for adults with autism to attend college.
Kerry became an advocate for the disability community after coming out about having autism for the first time while attending Seton Hall University as a freshman in 2007. Since than he has spoken to break down barriers of hate and intolerance towards those with special needs.
His consulting efforts have led him to work on the motion picture Joyful Noise starring Queen Latifah and Dolly Parton that made 30 million dollars worldwide! He now is gearing up for two indie films coming out in 2015 in Jane Wants a Boyfriend and Don't Foil My Plans.
Kerry currently resides in New Jersey and works in Social Marketing for Autism Speaks in NYC.